We have been going to this place for the last 12 years. When we first starting going it was a bush crash for the last 15KM to get to the beach. With logging it's now a graded road. The plus side is all the viewpoints you can get up to see!
For the past couple of years it's just been Ann and I going and we have such a great time!! She is somewhat of a fishing widow though but I did spend 2 out of the 10 days not fishing and but instead quading and boat cruising J
I could tell you lots of stories but I'll tell a few with the pictures.
Here is our camping/quading/hunting/exploring rig. This is the first time I've pulled the full load…and at 22,500 pounds she is a heavy gurl. Good thing the Buffalo (what our daughter named the Ram Dually) can pull this weight with little problem.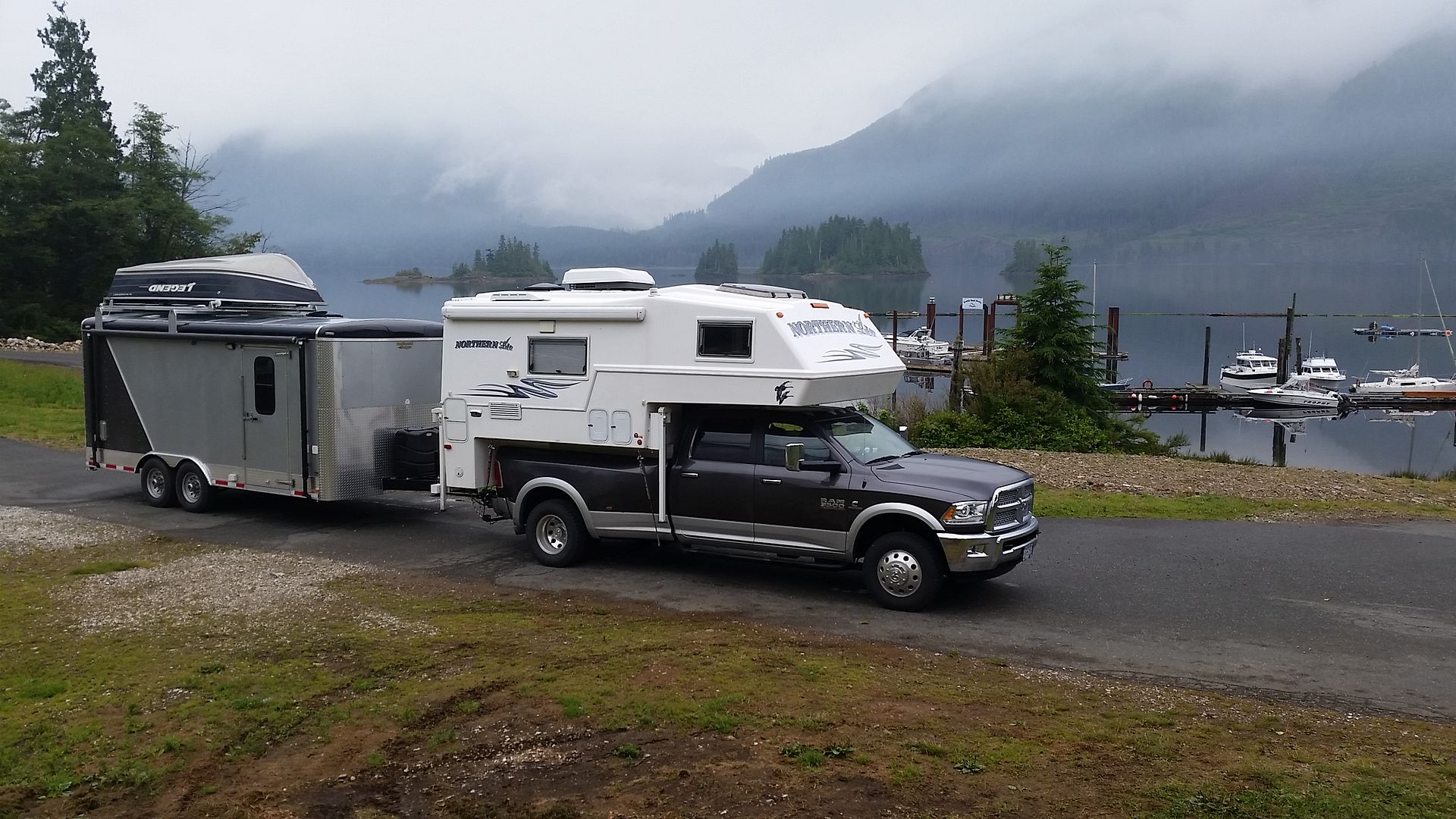 One of the things you don't want to run into are the oversize fully loaded logging trucks…well We ran into 3 and each time we had to back up sometimes a long way so they can pass. One that I didn't get a picture of because we were in panic mode was in the worst place, going up a low range 4x4 steep mountain side with a cliff on one side and a rock face on the other…dangerous drives have nothing on this stretch of road. We ended up back up to a slight widening of the road while the fully loaded logging truck took Cliffside with nerves of steel to pass.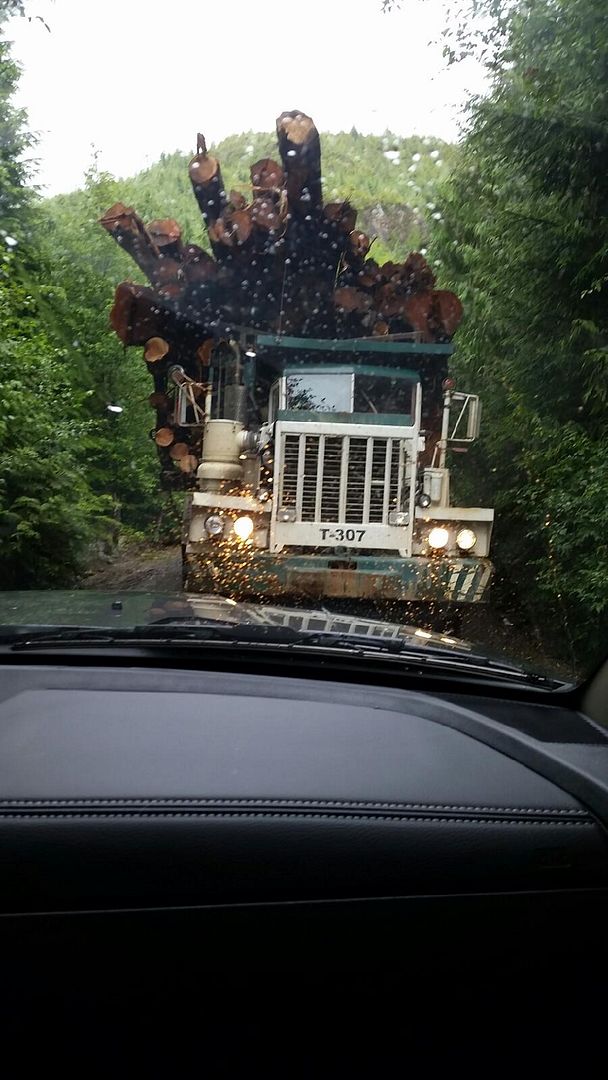 The fishing was incredible and the ocean was calm setting up for an epic fishing week!!! Here is the first round of fishing pictures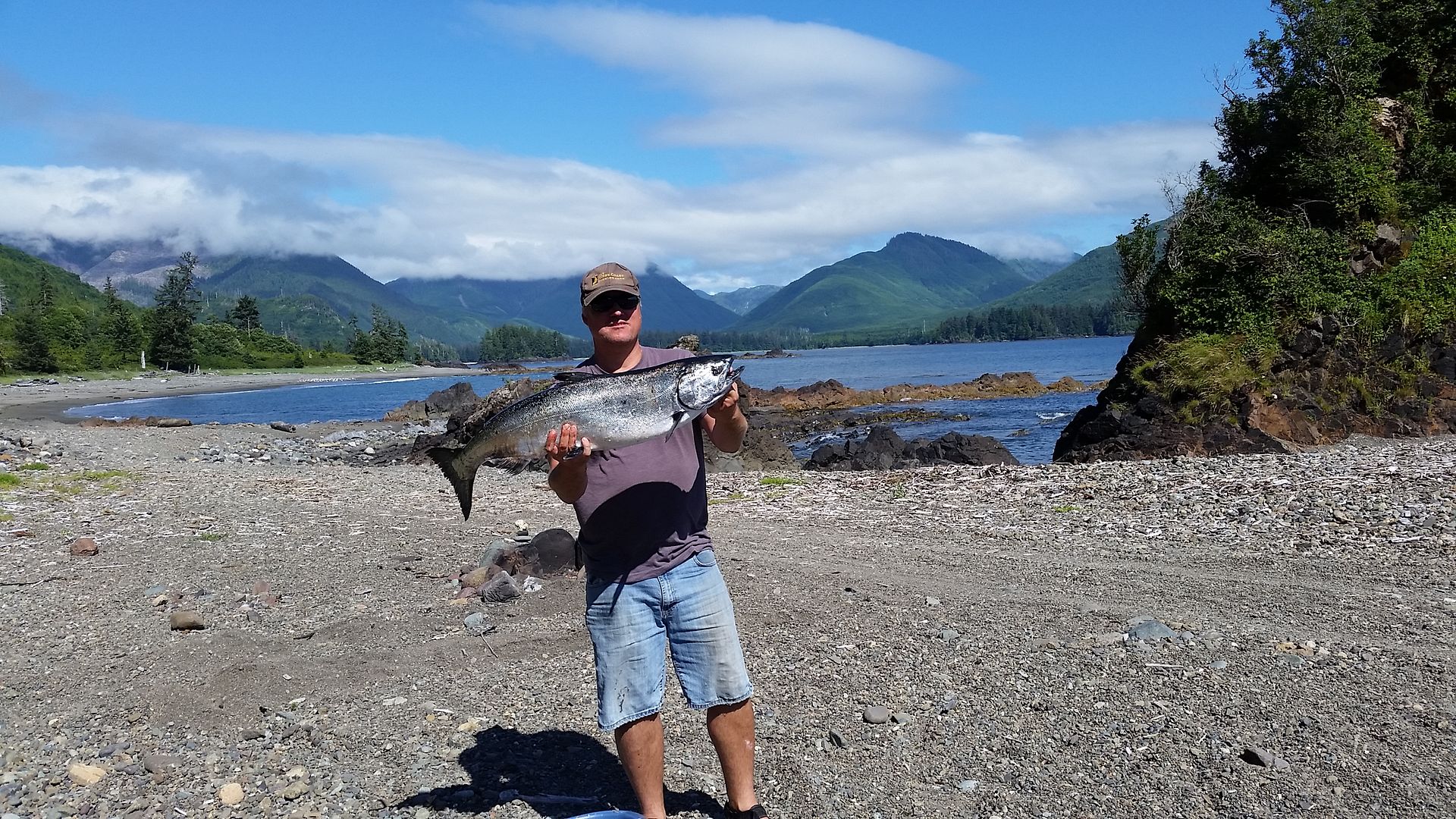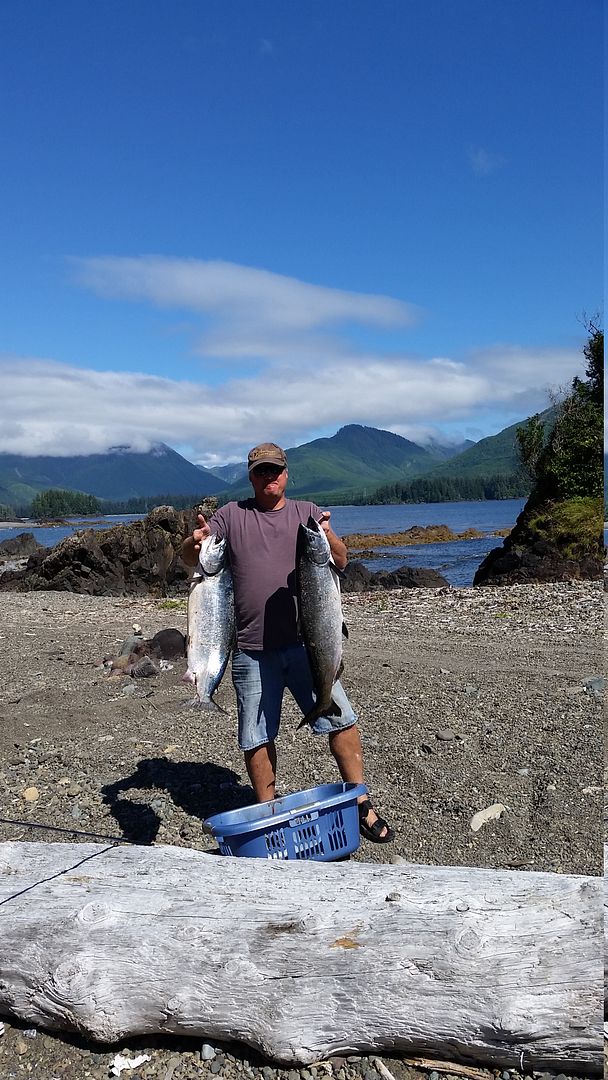 And dinner was served shortly after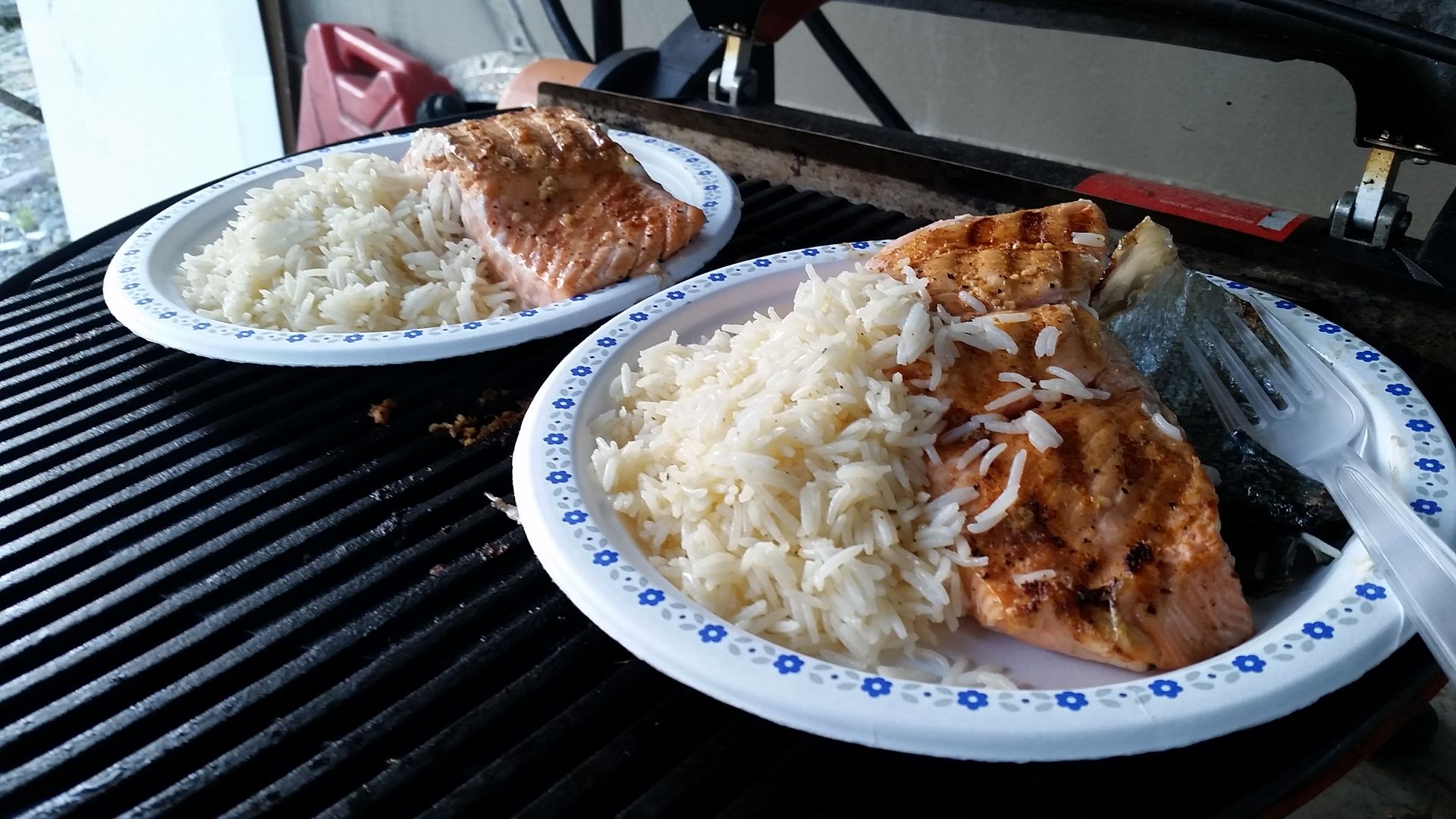 Next day I went after Halibut and pulled in two perfect size eating fish. What makes the fishing more of a challenge is I'm by myself in a 14' boat in the Westcoast of Vancouver island and there is a lot going on in the boat! To Bring these fish in I have to run the boat, fish, fight the fish and in the case of the Halibut set up the spear and spear the Halibut all while keeping a close eye on the ocean....LOVE IT!!! It is true what they say by never turning your back on the ocean, I'm the only boat out there and the waves with whitecaps pick up fast and can get a little dicey when your 8km from shore.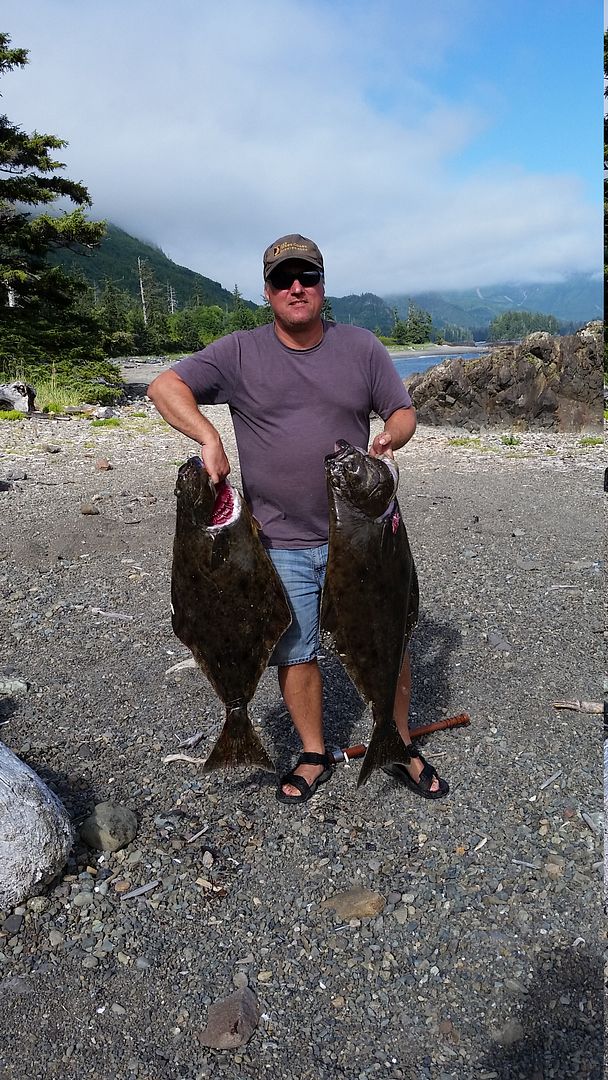 Heyann sharpening the knifes and getting her fillet on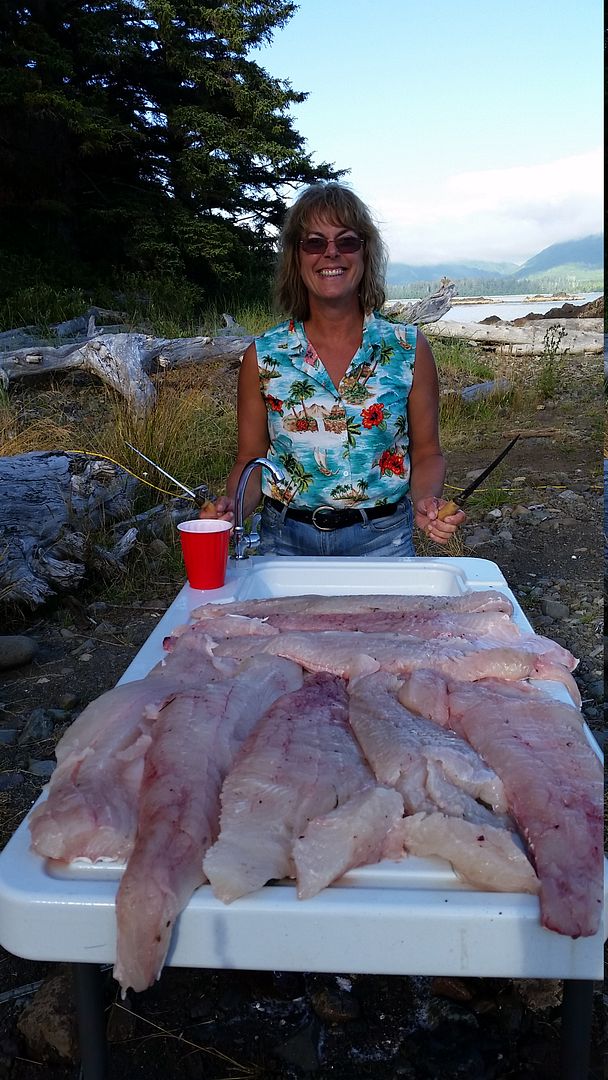 Not the best picture of the fresh fish and chips but to say there were fresh and tasty is an understatement!!! Soooooo Good!
It wasn't all about fishing, we did get out quading and found some great views!
We also went out on a boat tour and explored some remote beaches and shoreline. Lots of wild life and Tsunami debris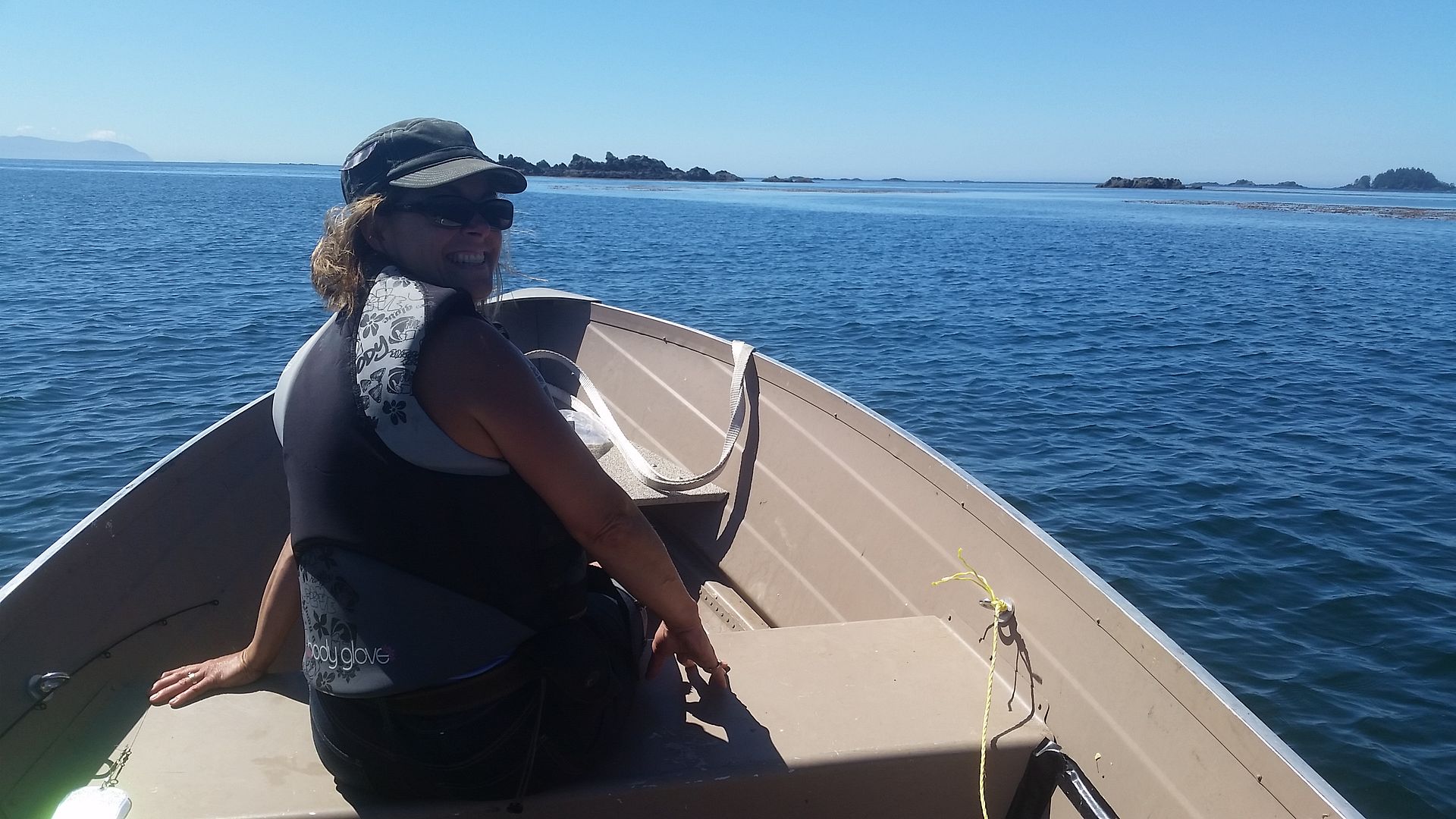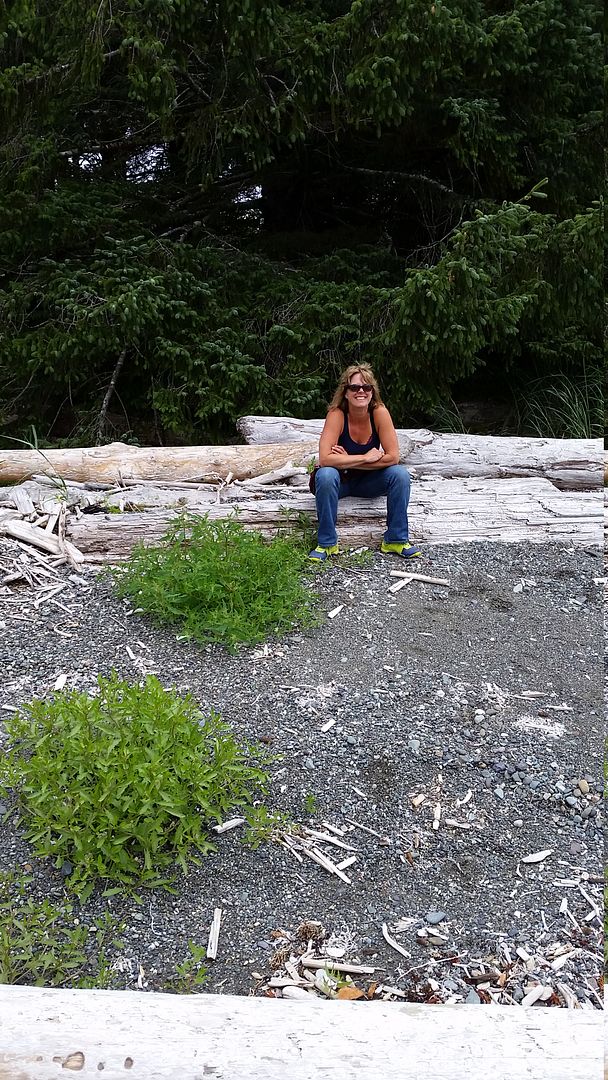 Back to fishing and while I didn't a picture of all the fish we did manage to fill our freezer and limited out on Springs and Halibut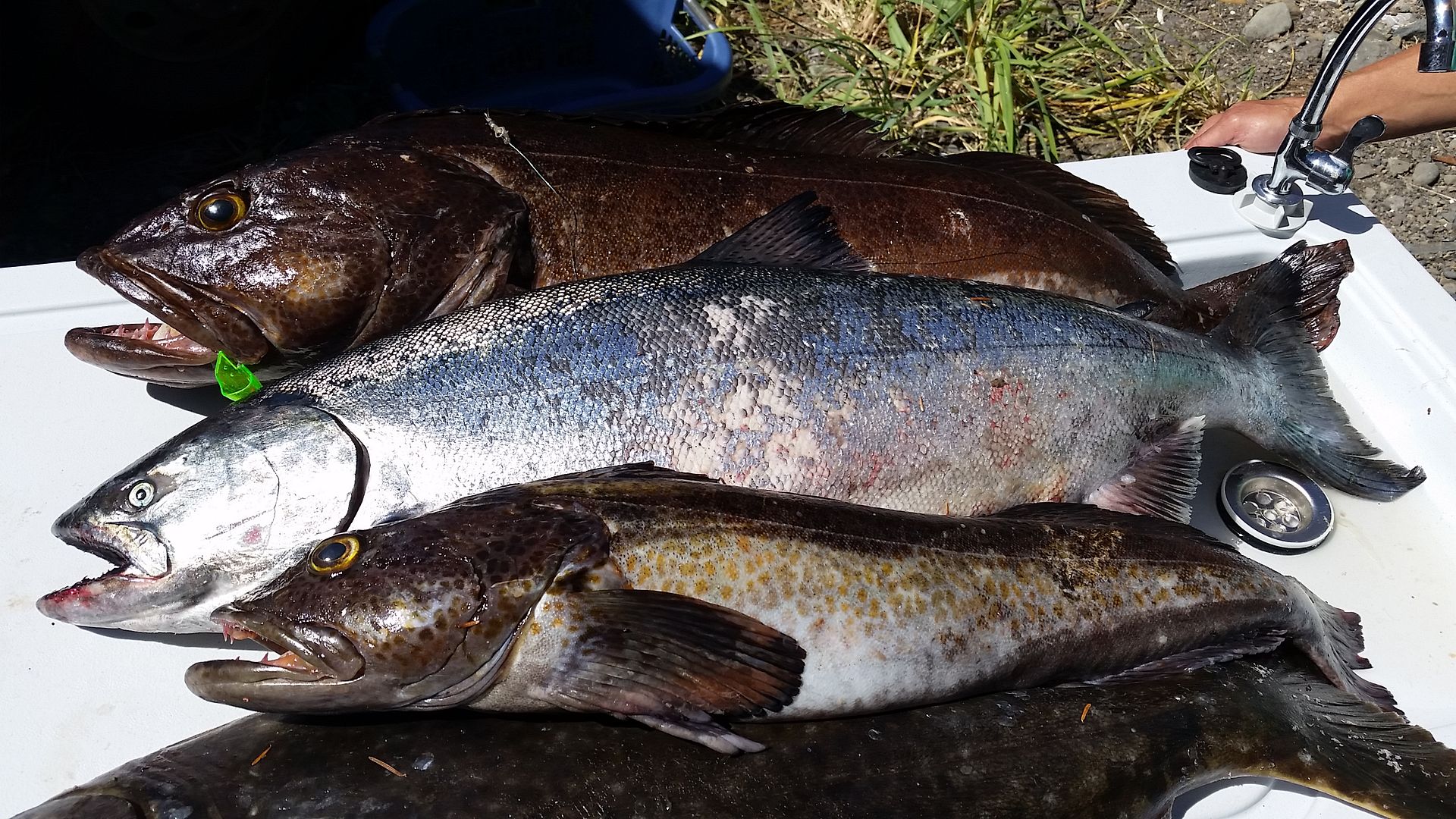 We did bring a smoker but forgot the cord.... So we packaged this up and will smoke them at home
Yes kinda gross….. but funny
I didn't catch this big ling Cod I caught a small red snapper and this big ling came up and tried to eat him. When he saw the boat he let go and back down he went, well so did the red snapper but this time the Ling got a hold of the snapper and wouldn't let go. I slowly pulled up the line and managed to get him in the net because he was just too greedy to let go!
In the 2nd picture you can see the red snapper in the belly……..don't judge I cut him out of there and ate him as well :D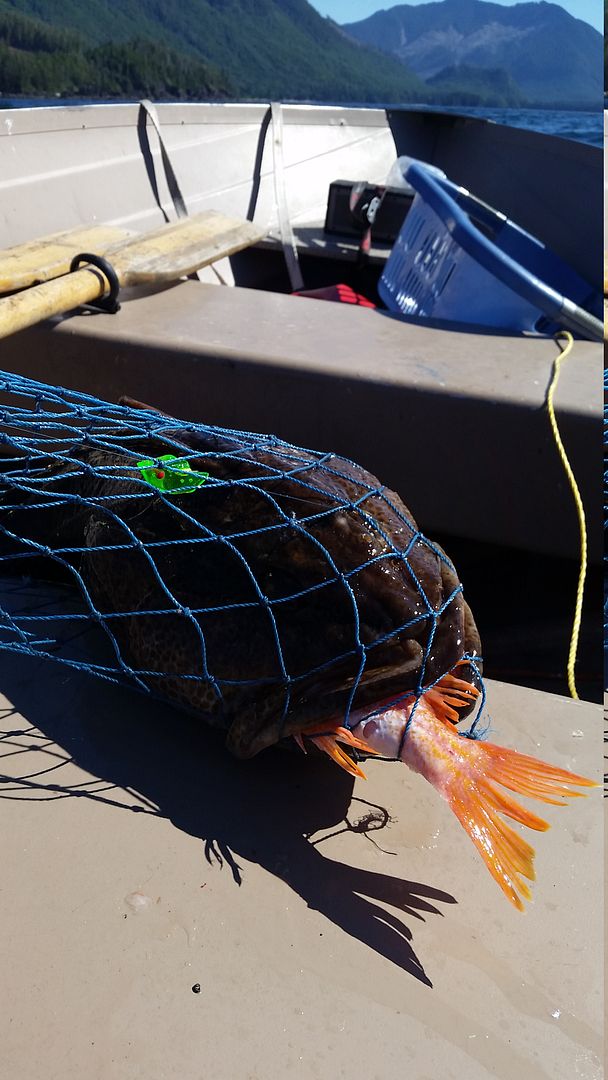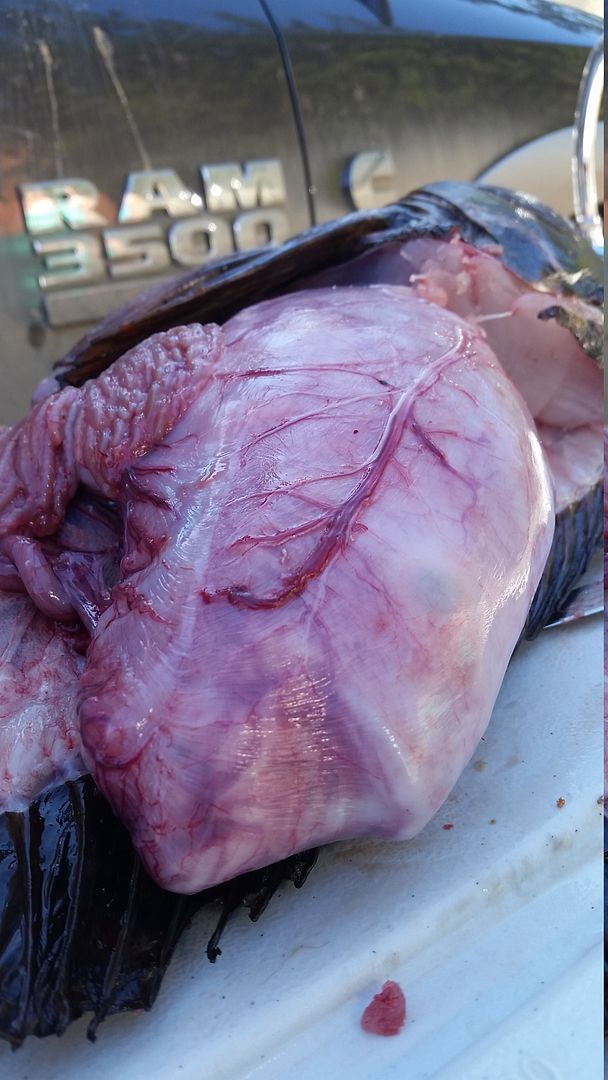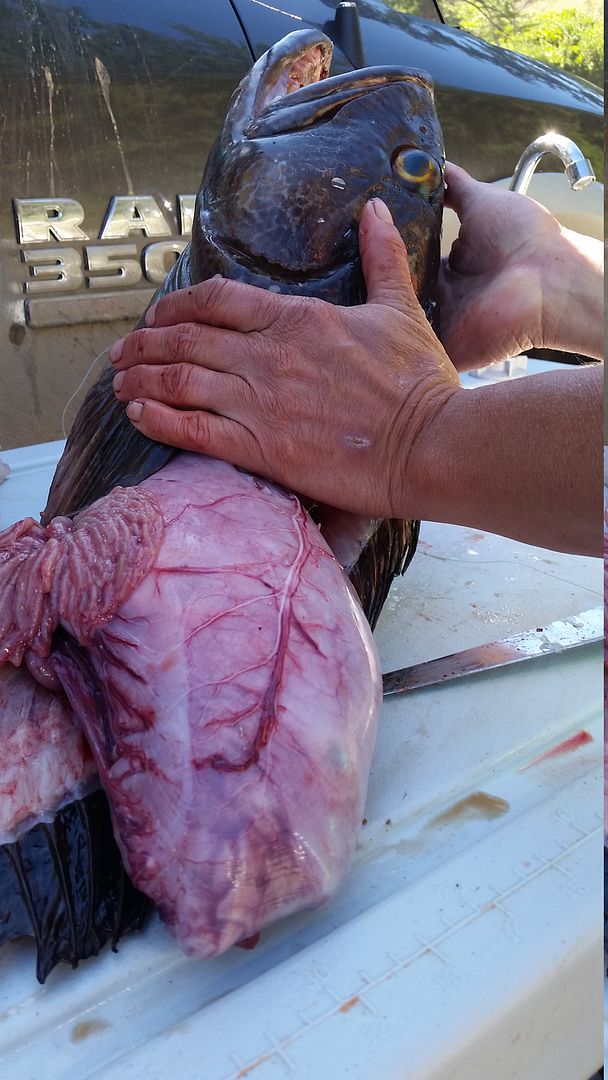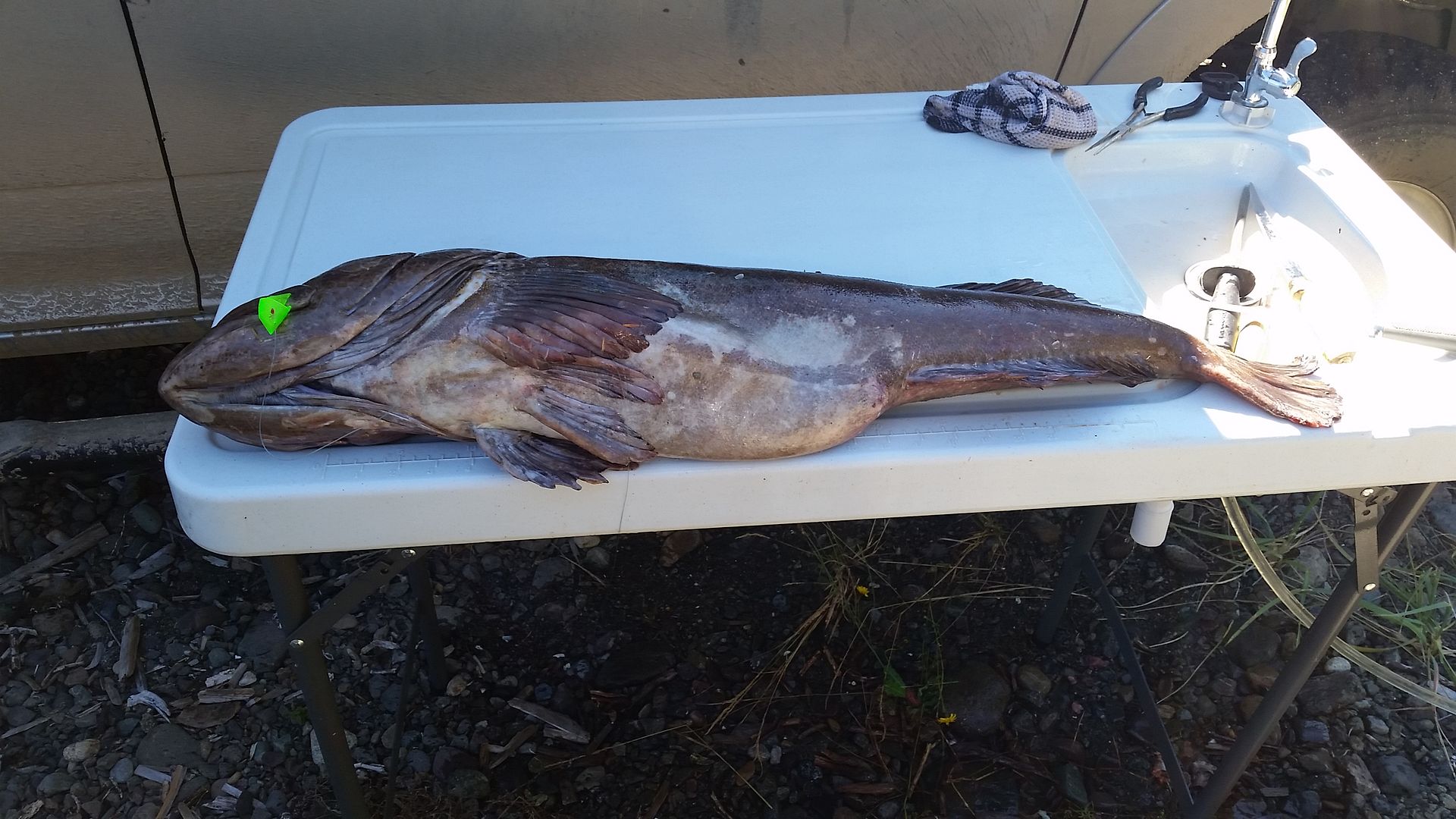 Here is another find spring salmon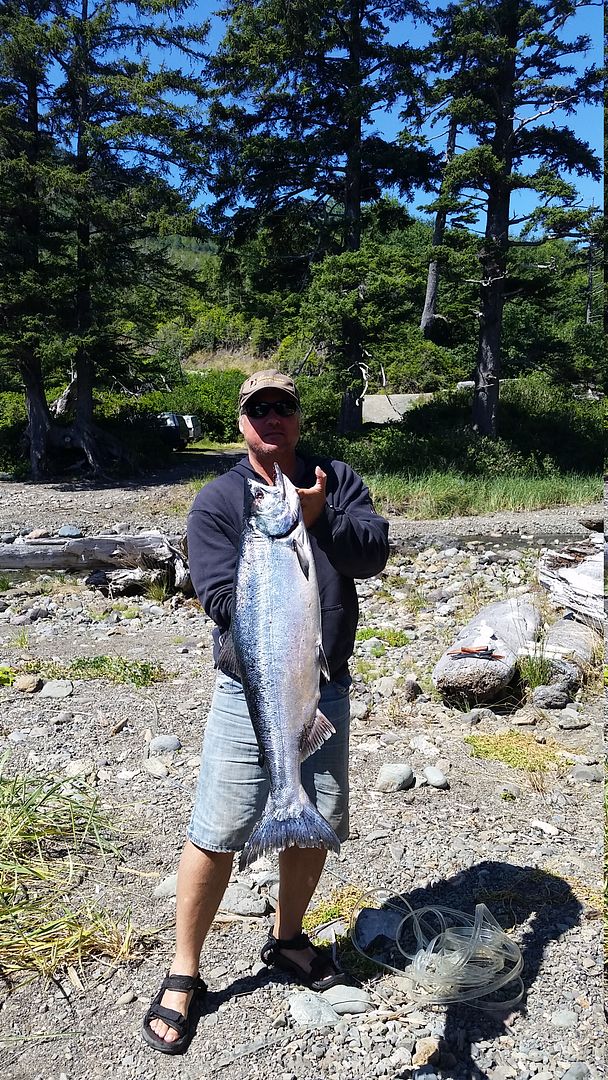 Here is our home for the week
Dogs were tired out with sore feet from the rocks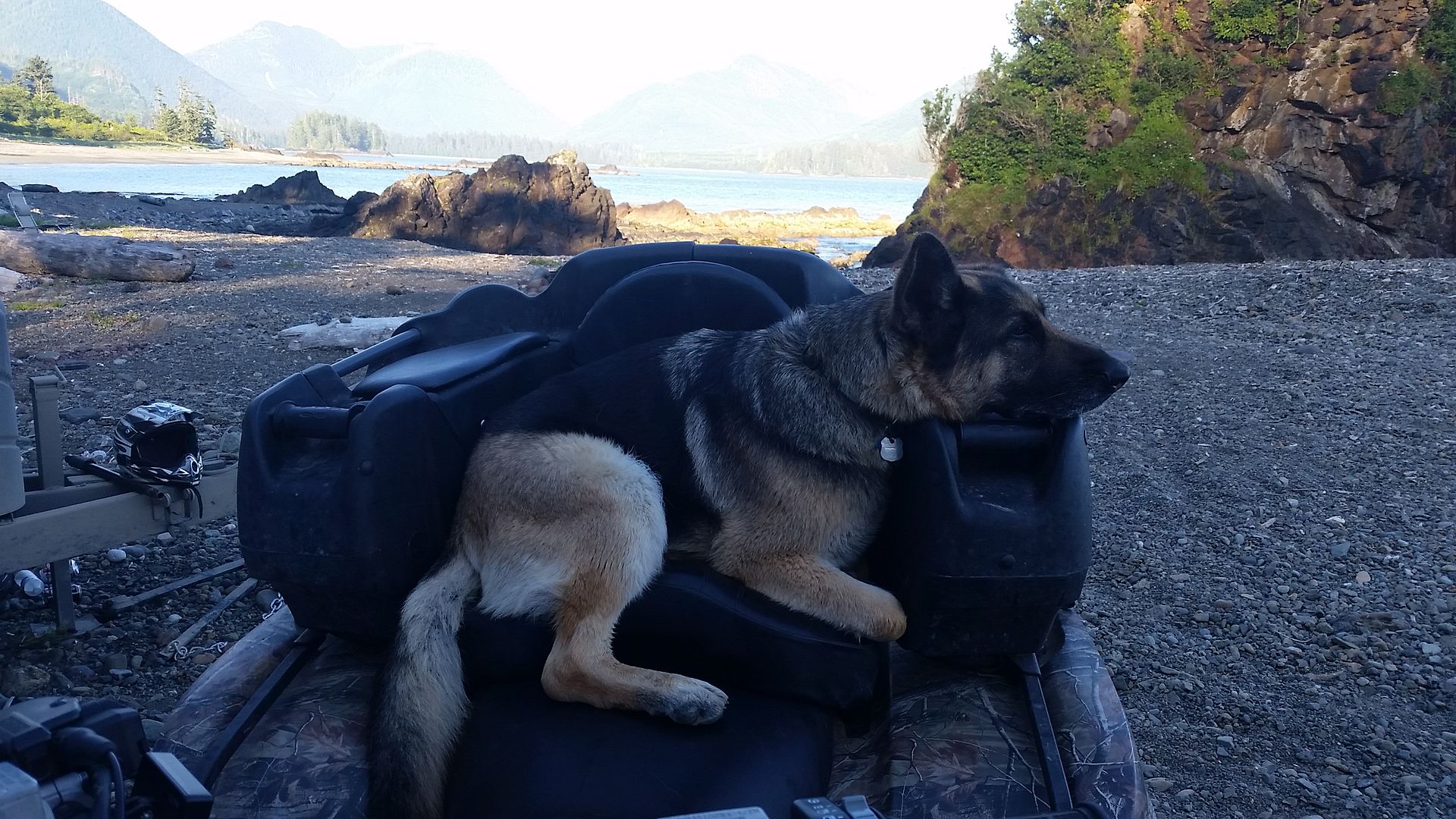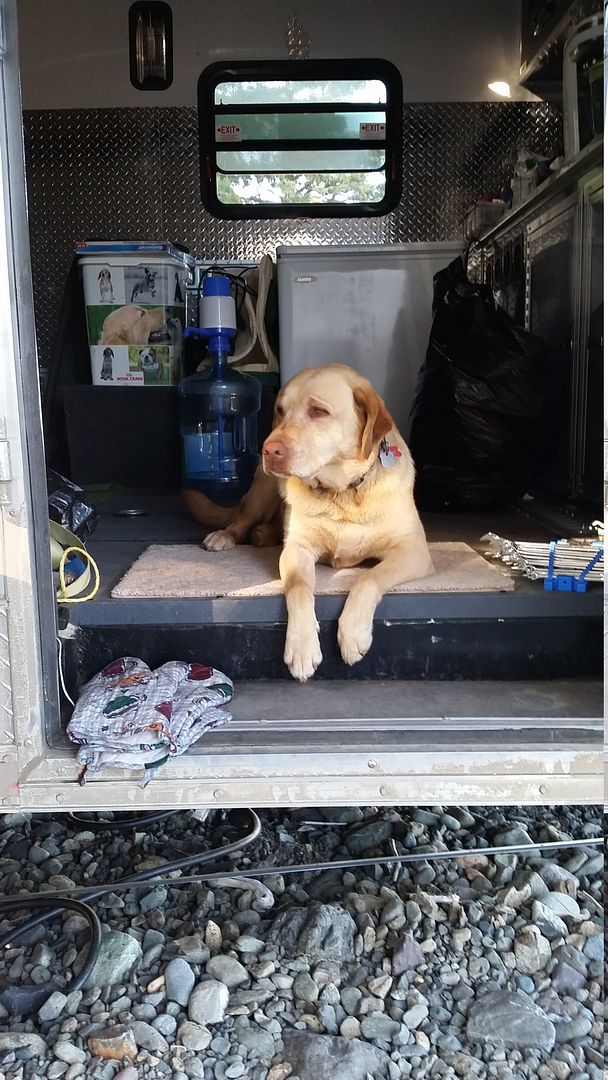 Pictures from our view on the beach and our fires at night. There has never been a fire ban on the North Westcoast of Vancouver island. And you know why with the amount of due that falls each night. The weather here is October even in the summer. HOT during the day but you need a sweater at night and on the boat.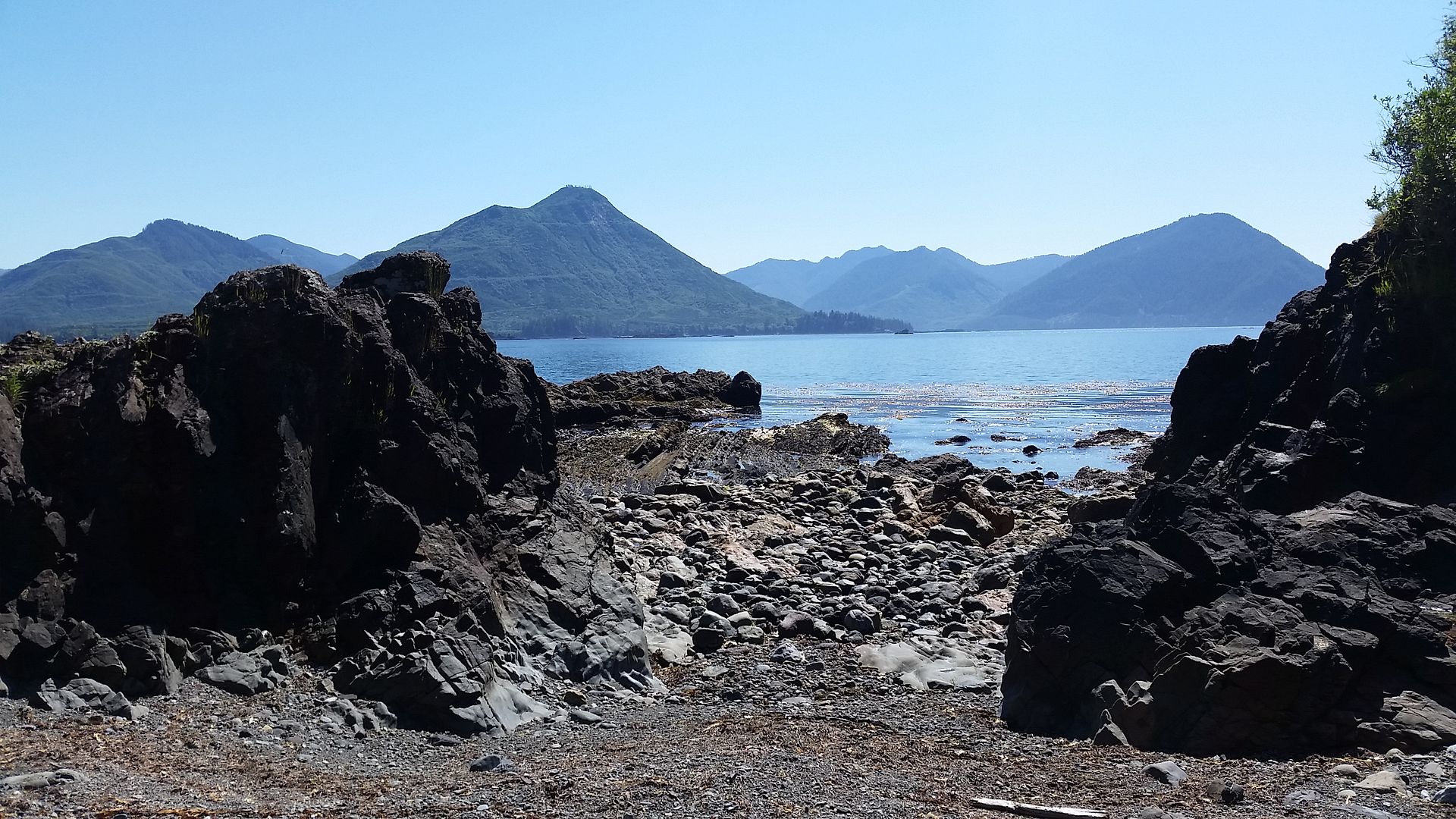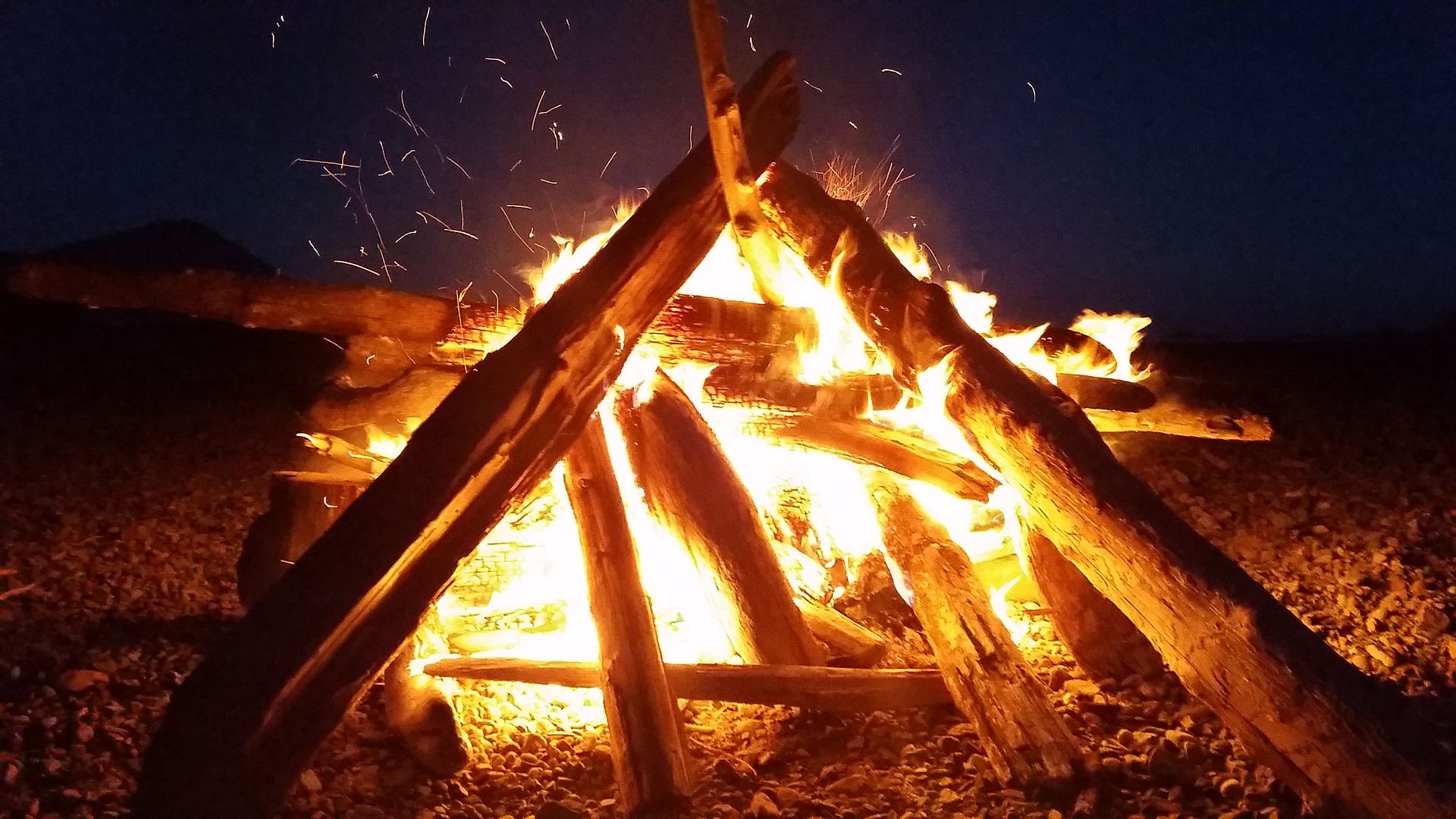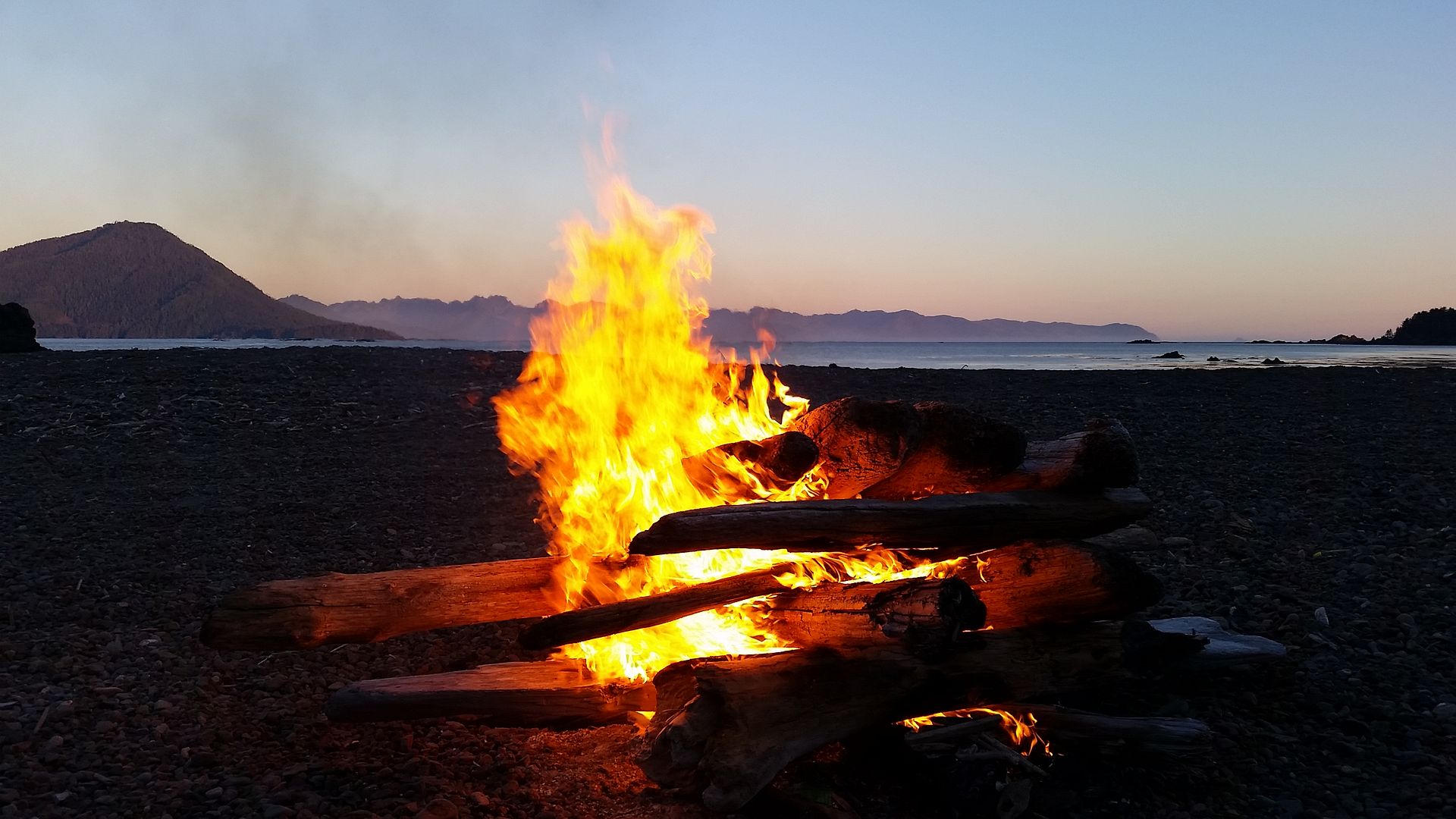 For Sunsets we try and go up here to watch the sunset and have a bottle of wine. This is just above camp and only a 4 min quad ride to this view. I should have taken a video to capture the sound of the ocean. It really doesn't do it justice . peace, calm, paradise!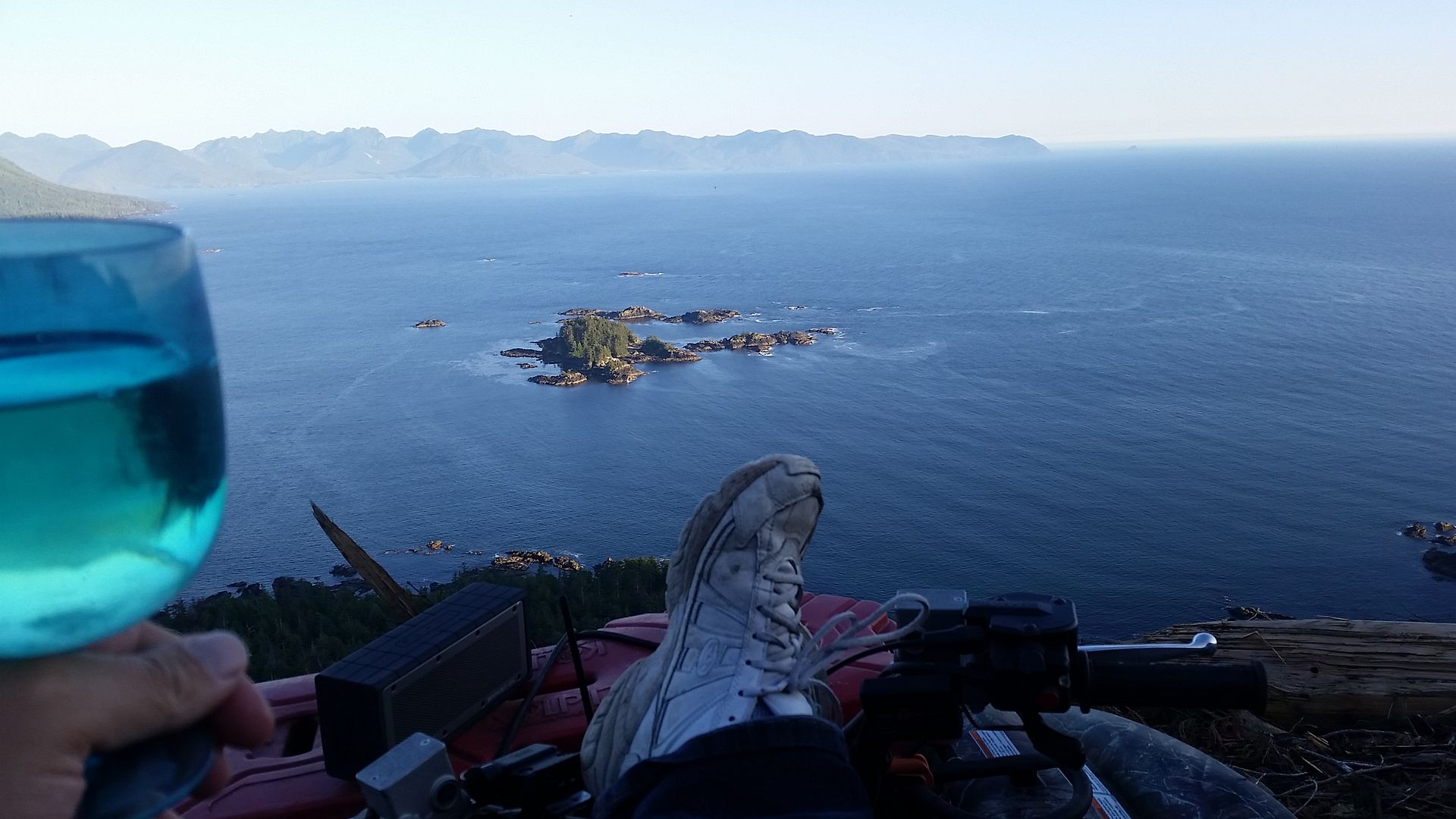 This is a pano of our Bay and fishing grounds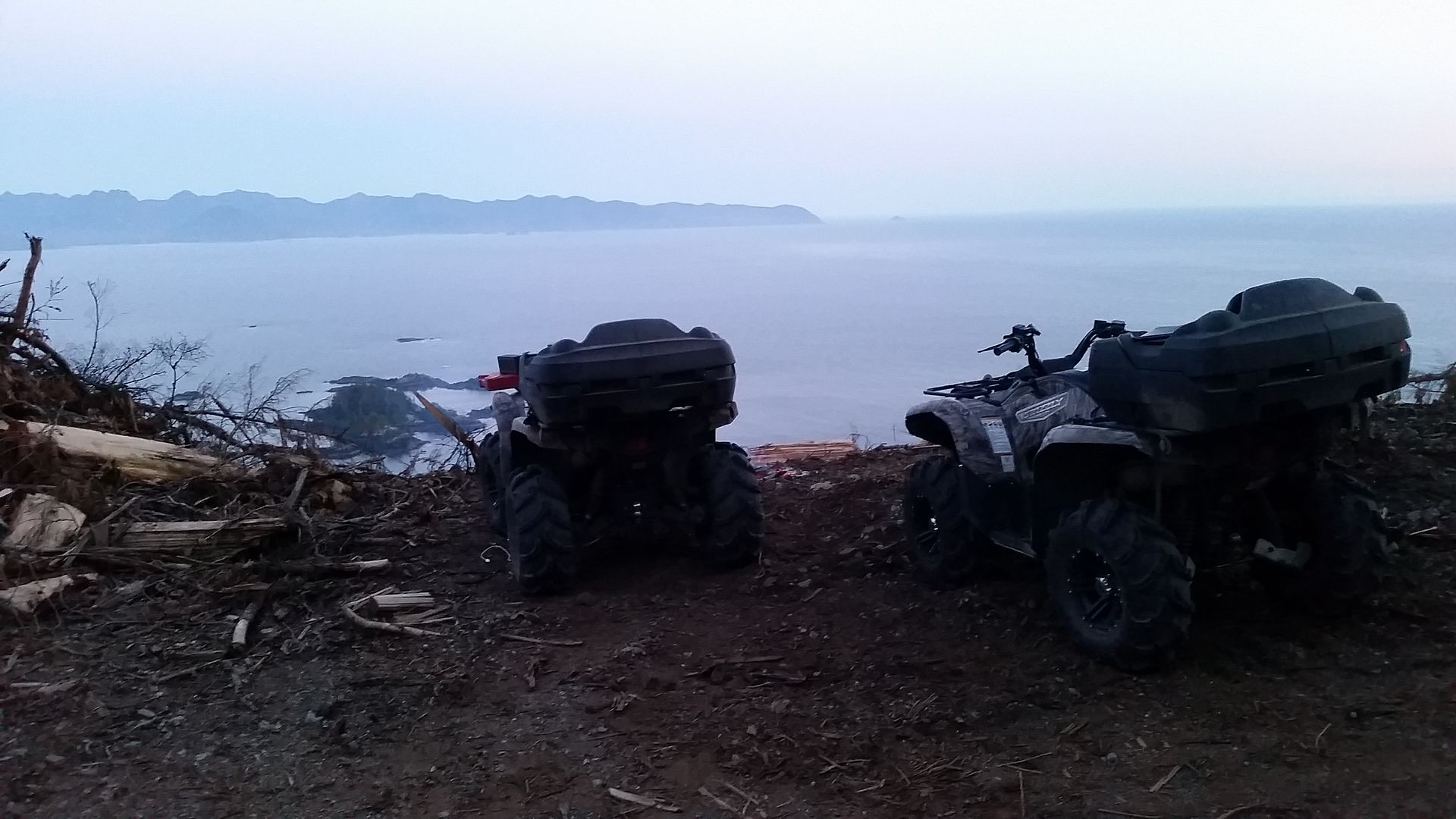 And what beach wouldn't be complete without a blender drink night